More than 2400-Year-Old Ancient Bunkers and Nuclear War Shelters Found in India
India is best known in the world for the exquisite cave architecture. The centuries old inscriptions inscribed on the walls of caves telling that king Ashoka gifted and dedicated some cave chambers to Ajivika followers & hence these two Barabar & Nagarjuni caves, located in the Makhdumpur block of Jehanabad district of Bihar, represents the beginnings of the tradition of rock-cut architecture in India.
About 16 miles to the north of Gaya, Bihar, one can witness the earliest rock-cut architecture of India – Barabar & Nagarjuni Caves. These caves are considered to be the oldest surviving rock-cut caves in India dating back from the Mauryan Empire (322-185 BCE), during the reign of Emperor Ashoka.

Northern side of the hill contains cave named Karna Chaupar (also Karan Chaupar) with floor area 10 x 4.2 m. At the western end of the room there is platform – the only unpolished detail. To the right from the entrance, one can see the traces of inscription from 245 BC (cave here is named Supiya and hill – Khalatika) "The King's Grace, when he had been consecrated nineteen years, granted the Supiya Cave in the Khalatika Hill for as long as sun and moon endure." Later it has been named also Bodhimula (The root of intelligence), Daridra Kandara (the cave of the poor).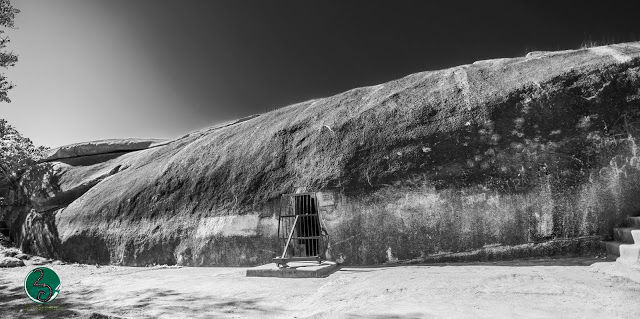 Two artificial bunkers were recently discovered in Barabar and Nagarjuna, both located in the Bihar area. According to the researchers, these bunkers were made 2600 years ago. According to the inscriptions found inside these bunkers, it appears that some sort of ascetic Buddhist or Hindu would have been sheltered there. The details regarding the construction of these bunkers are extremely interesting. The finishes are perfect. Perfect cuts and angles in stone. Considering the huge age of these bunkers, they were almost impossible to build with the technology of that time.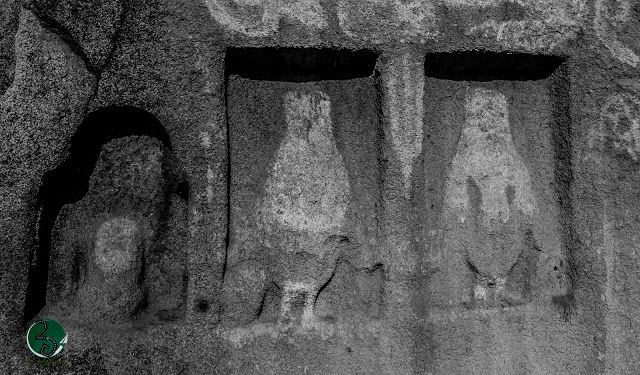 Further to the west in unknown times there are hewn two human figures and lingam in the smooth surface of stone.
Gopi (Gopi-ka-Kubha, milkmaid) is a cave available by stepping up a flight of megalithic steps. It has got the largest chamber in group. Cave contains several important inscriptions, some of these testify that son of Ashoka – Dasaratha (reigned in 232 – 224 BC) – has devoted these caves to Ajivika – thus these structures might be some 50 years younger than caves at Barabar.
From Do Ghumakkad